Corporate Social Responsibility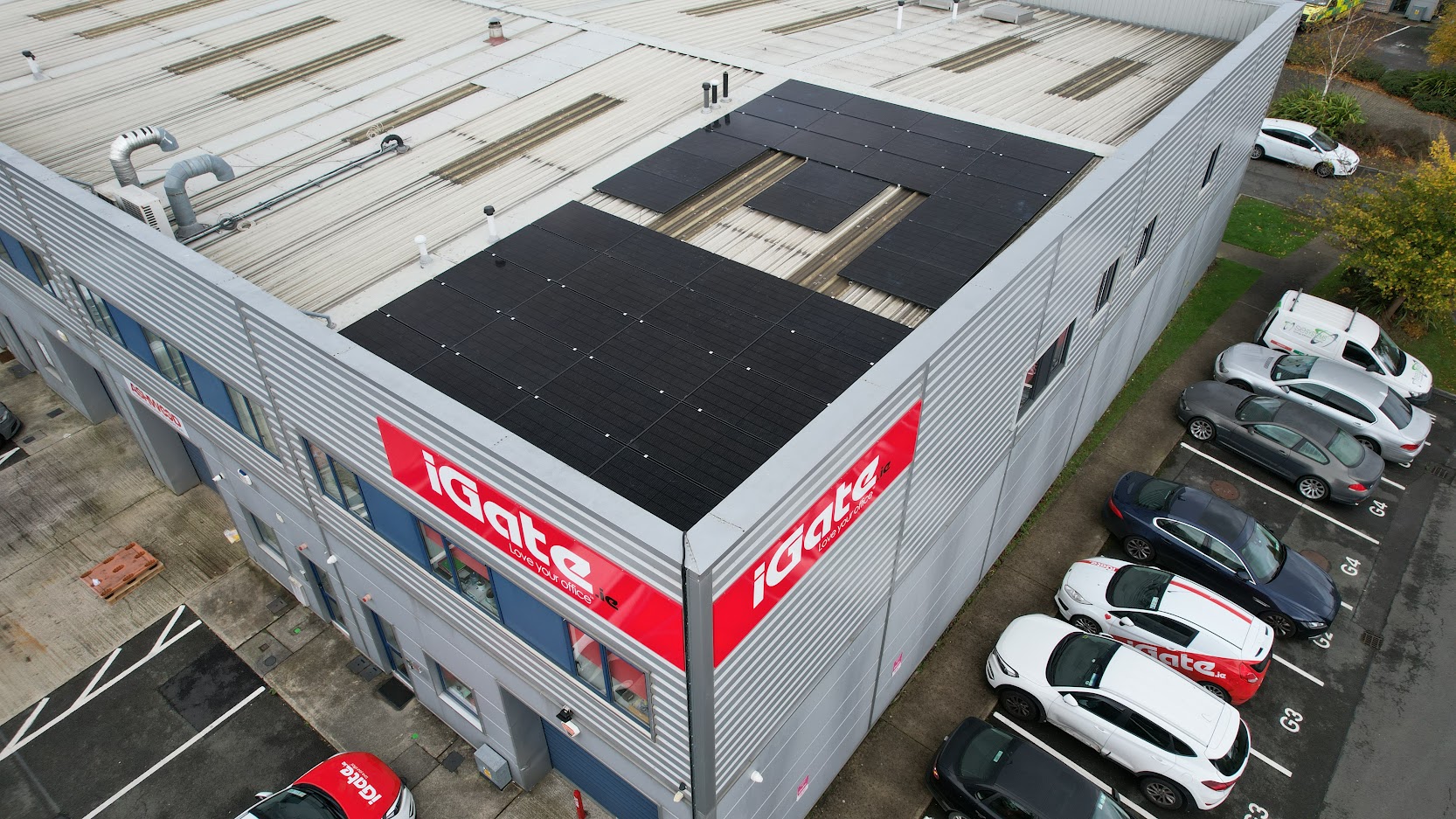 Sustainability
At IGate, our Sustainability Plan is crucial, as we are a very sustainability conscious business. It ensures we continue to operate in a way that is right for our customers, colleagues & communities.
In 2022 we started a journey to review & relaunch our sustainability plan, focusing on goals where we can make the most positive impact. We have learned that building a sustainable business into the future is an increasingly complex problem. As a result, we have tried to build our Plan around our broader company values as the two are intertwined, especially on the topics of Continuous improvement, Transparency, Being a great place to work & Sustainability.
Our Sustainability Journey
Our sustainability journey is part of our overall journey since inception in 2009. As our business moved out of the survival stage & toward the success stage, we became more and more conscious of our duty as a business to become more sustainable.
Our Values make us different and are our guiding principles, from where we source our products to how we support our local communities to reducing our carbon footprint across the business.
In 2015 the United Nations published the UN Sustainable Development Goals (SDGs) – 17 ambitious goals which aim to end poverty, protect our planet and increase prosperity and peace for all. In line with these goals, we have set our own goals for 2030 on a smaller scale
As part of our Plan for Better we support and contribute to these goals. Whether it's investment into our local communities, reducing emissions to tackle climate change, promoting sustainable products in our supply chains or ensuring diversity and inclusion within our organisation. Our sustainability agenda is aligned to these goals so that we can help create a more sustainable future for all.
As a small business we recognize that we have the power to make small changes that will support Ireland's Climate Action Plan in areas such as Energy, Travel, Resources & Biodiversity.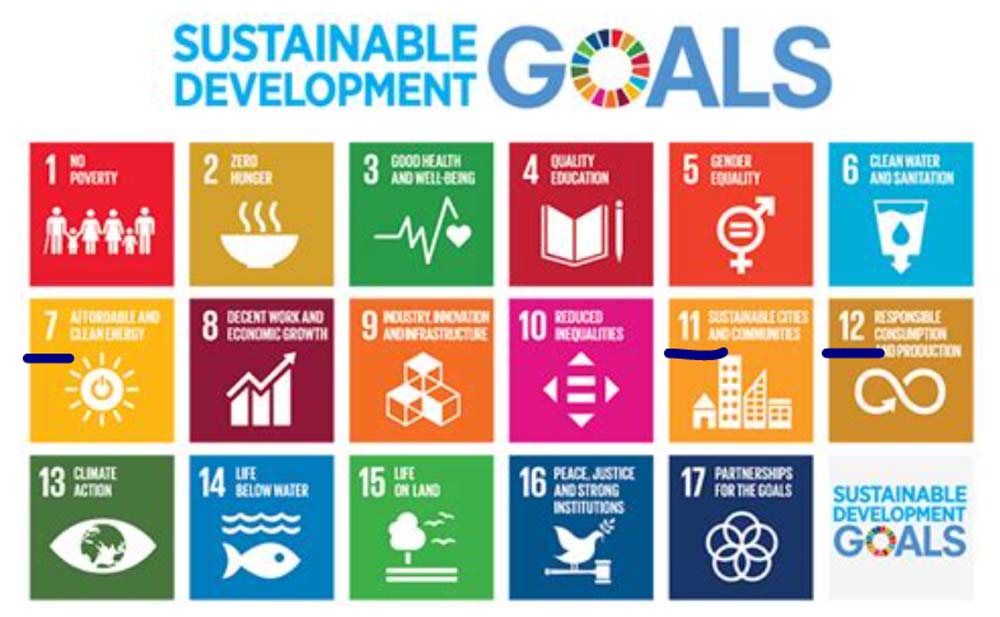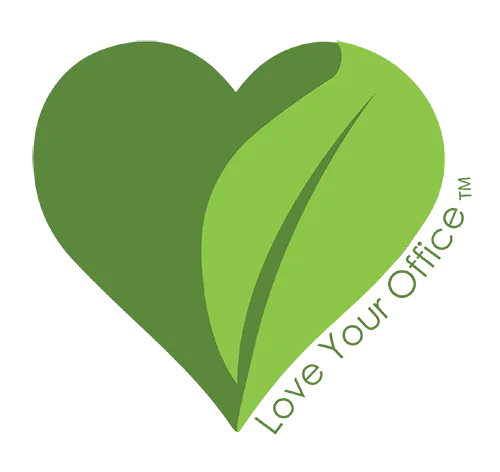 Day To Day Business & Our Impact On The Circular Economy
As suppliers of products to other businesses we realise that we are in a position to put pressure on manufactures to Recycle, Remanufacture or Reuse to the best of their abilities. We have a Customer Service team who are ready to advise our customers on the most sustainable product choices to help move form a Linear to a Circular Economy.
We offer environmental badges on our catalogue & webstore to aid in eco-friendly choices and have a dedicated section for products with these badges. See below for some of the Sustainable Choices we promote;
Furniture upcycling & refurbishment service
Toner, Battery & Furniture Recycling Service
Fairtrade Tea & Coffee
A vast range of Recycled & Eco-Friendly products
We engage with Plant – a – Tree initiative on all IGate Interiors Projects. Through our main furniture wholesaler, we will plant trees for every desk sold.
Refurbished Printer Machines
Carbon Neutral A4 Paper (Canon Black Label)
3000 of our products carry a recognised ECO Label
Ecolabel Cleaning Products
Bamboo Products from 'The Cheeky Panda'
PROCUREMENT
Zero Waste to landfill across UK & Ireland, meaning all waste is recycled (REPAK)
ISO 14000 Certified
Replacement of vehicle fleet with fuel & emission efficient engine (7% improvement in mpg)
Water usage efficiency measures (target to reduce by 10%)
Reduction in Single Use Plastics by 10% year on year
Reduction in Electricity & Gas consumption by 30% in 2022
Target to reduce General Waste by 20%
Environmental Policy; ISO 9001; ISO18001; ISO 14001: FORS Accreditation; Tax Evasion Policy; Information Security Policy; Modern Anti-Slavery Act Policy; Health & Safety Policy; Bribery & Anti-Corruption Policy; Quality Policy; ISO 9001; PCI Accreditation; Cyber & Essentials Accreditation; Whistleblowing at Work Policy; Gender Pay Gap Policy.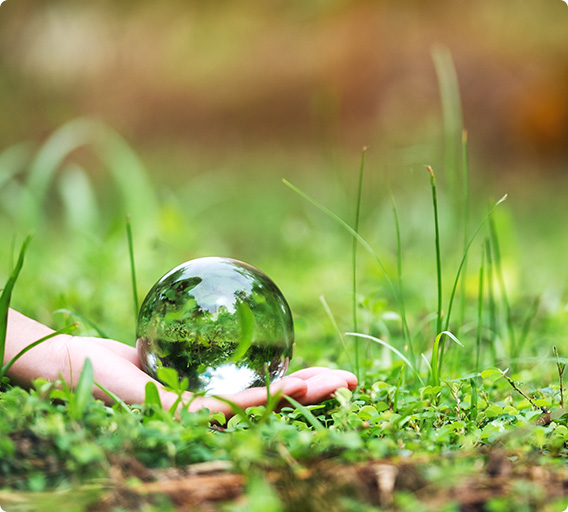 Energy & Waste At IGate
The use of Energy is essential for our modern lifestyles. It powers and heats our buildings, provides our electricity, fuels our transport. At IGate we understand that Ireland is overdependent on imported fossil fuels for our energy needs. It's imperative that we move to renewable energy supplies as soon as possible to help minimise the global energy crisis.
Our team as individuals, all understand how important is it that we reduce and eliminate energy waste; the same principles apply at both home and at work.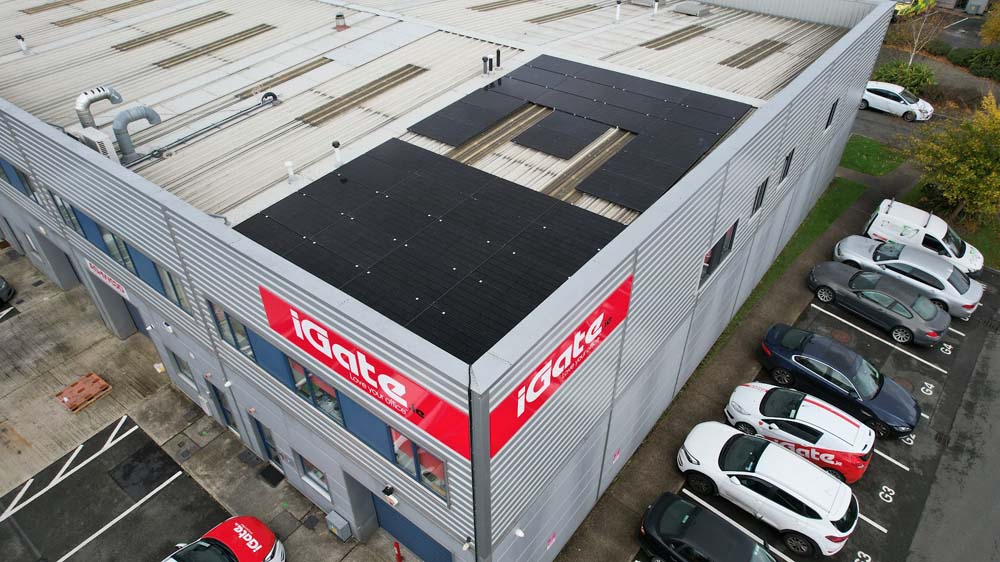 In 2022 we installed Solar panels on the roof of our main building which will reduce our energy bills by 100%
A recent World Economic Forum (WEF) global risk survey found that the risk of an emerging "global water crisis" was regarded as the third highest ranked risk, in terms of overall global impact.
Around 70% of the Earth's surface is covered by water by only 2.5% of this is fresh & potable. At IGate our direct water consumption is quite low. In 2022 we upgraded our drinking water from using plastic 15 Litre containers to a filtered water system.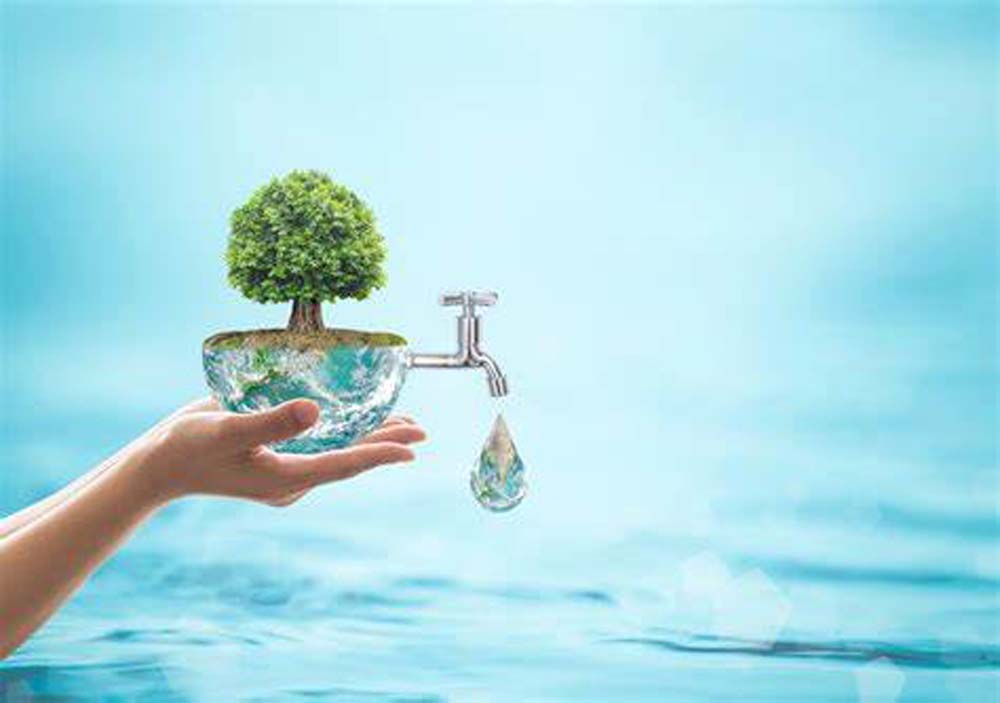 We are working hard to create a culture that values water conservation principles by recognising achievements in water-saving initiatives & including awareness as part of continuous training.
We also realise that many food & clothing items have a less obvious water footprint in their manufacturing process, so we also try to reduce our consumption indirectly. For example, to produce one cotton t-shirt requires 2500L of water.
We encourage our team to be conscious of their water use domestically & adopt small changes. We are all able to turn the tap off sooner, shower for less time, flush less often & utilise washing machines & dish washers in a more sustainable fashion.
Our team at IGate are all educated on the various types of waster & the waste hierarchy below. Our aim is to Reduce, Reuse & Recycle as much as possible, and to minimise waste for landfill.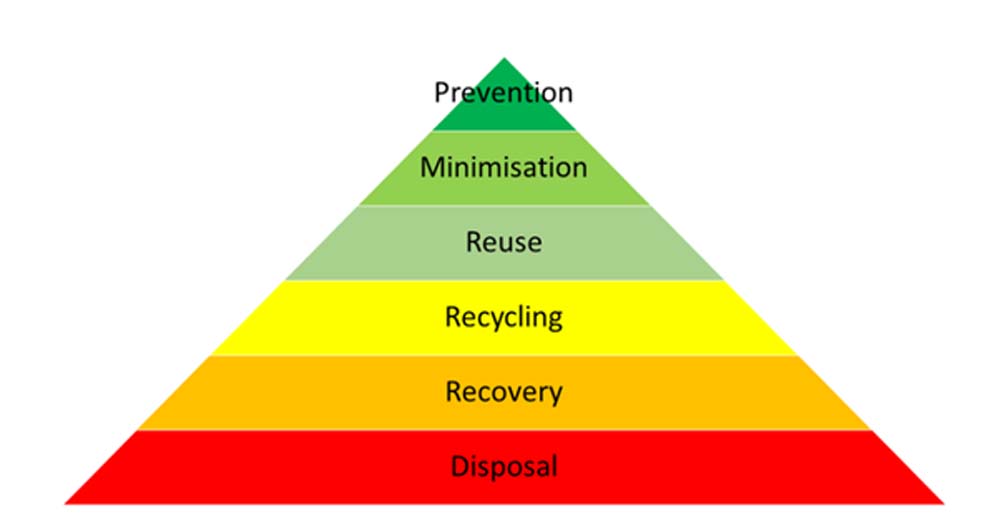 We understand that Segregation is a highly effective way of reducing waste and controlling our waste cost. We recently upgraded our Waste Signage on our premises, as well as reducing the number of small waste bins internally & adding to our Brown Bin & Recycling stations.
We regularly ask our suppliers to ensure packaging is minimised & recyclable/re-usable. We also do our best to buy in bulk to reduce packaging needs & logistics. We ask our suppliers to take back empty pallets for reuse.
Our deliveries of goods all use recyclable materials with minimum packaging. Our drivers also take back packaging from customer sites as much as possible.
To minimise Office Waste we actively encourage our team to:
• Reuse scrap paper
• Return unwanted post & remove details from unwanted mailing lists
• Encourage double sided printing & photocopying
• Recycle printer & toner cartridges
• Email all documents (mainly invoices & statements) instead of by post
• Reduce paper towel use (we installed hand dryers in 2022)
• Avoid unnecessary printing
• Eliminate Single use plastics in our building
• Sustainable Sourcing: We work with Wholesalers who are ISO aligned & REPAK certified
By Adopting our strong 'reduce – reuse – recycle' thinking and behaviours it is proving to effectively reduce wasteful practices and help us to become more sustainable.
Biodiversity encompasses all varieties of plants, animals, and microorganisms, their genes, and the ecosystems of which they are a part of. Unfortunately, our biodiversity is declining at an alarming rate, which poses great risks. Ireland has a rich Biodiversity, but species such as Red Deer, Butterflies, Bees & Red Squirrel are facing significant declines in here at present.
We all have a role in supporting biodiversity as it underpins the sustainability and health of the planet and has a direct impact on all our lives and well-being.
Reduced biodiversity means millions of people face a future where food supplies are more vulnerable to pests and disease, and where fresh water availability is in irregular or short supply
As a small organisation we can work at a local level to address the main drivers of biodiversity loss, including business practices & consumer choices.
In 2022 we hired a Transition Year student with a flair for all things botanical to turn our office space into a mini jungle, making for a better place to work aesthetically & better air quality.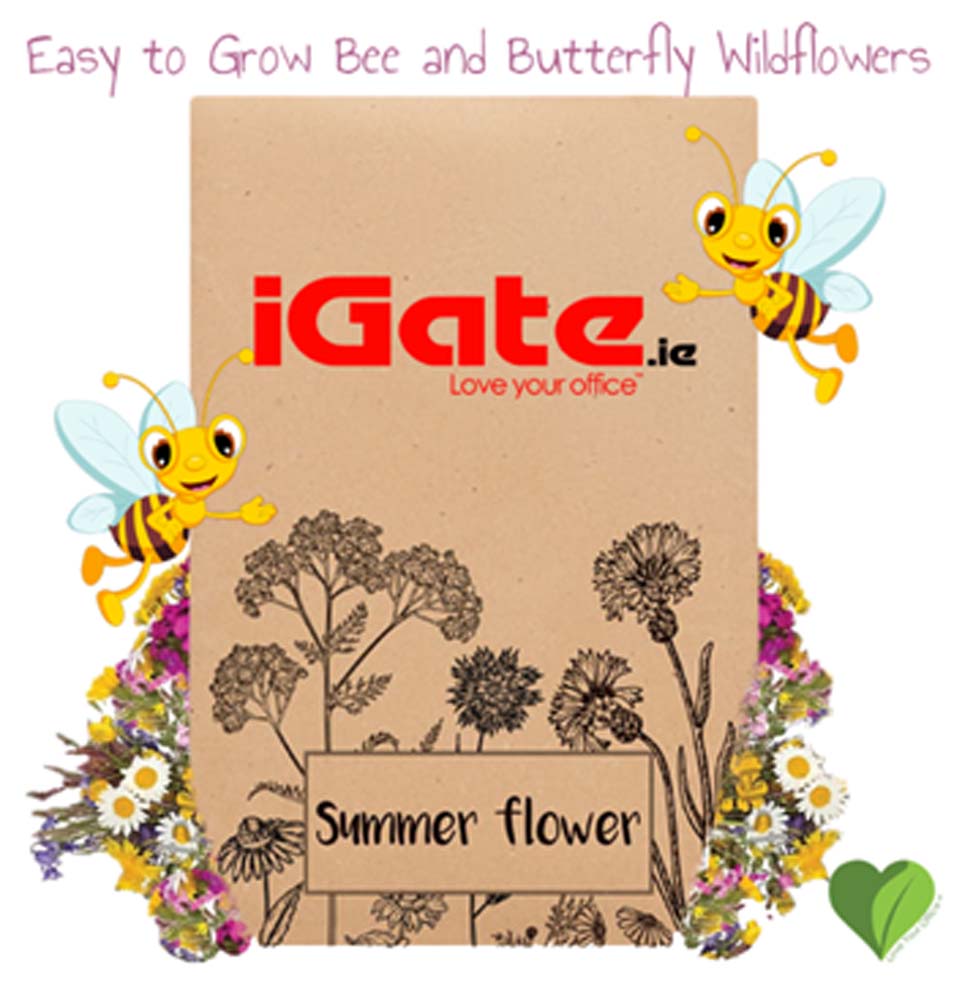 An example of an initiative we run during the summer months is our inclusion of Summer Flower Seeds with all deliveries. This supports the 2015-2025 All-Ireland Pollinator Plan to make Ireland more pollinator friendly.
COMMUNITY
IGate has always supported many small local initiatives in the community since inception in 2009.
On a recent visit to our customer Mellow Springs Childcare in Finglas, we learned that they had been granted much needed funding to expand their building & services to the local community. They run an outstanding after school service for 5-12 year olds. We donated a games console many years ago for the old games room so to help them with the new building IGate have donated a new PS4 to keep the kids busy!
Volunteering
IGate have a history of volunteering with various charities. This year our chosen charity was the Irish Cancer Society, where the team have volunteered on initiatives such as Daffodil Day, Heath Checks & the Charity Shops locally.
Donations
Many of our customers contact us to make donations for fund raising initiatives & we always do our best to contribute. We also donate directly to many charities such as Irish Cancer Society, ALONE, Pieta House, SOSAD, Barnardos & Barretstown (for full details please contact Stephen).
Charity
We are honoured to have chosen Barretstown as our charity partner and are excited about the opportunity to give back to this remarkable organization. We are dedicated to raising much-needed funds and providing ongoing support to help them make a difference in the lives of these brave children and their families.
The camp provides a wide range of adventurous activities in a fun and nurturing environment. At no cost to the families, they can participate in these transformative experiences, including accommodation, meals, and medical assistance. IGate proudly stands alongside Barretstownin its mission to bring joy, healing, and unforgettable experiences to those who need it most.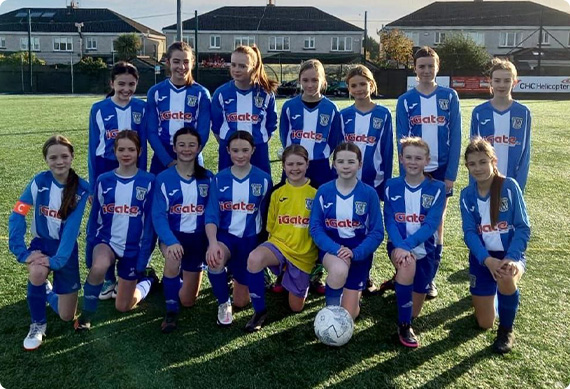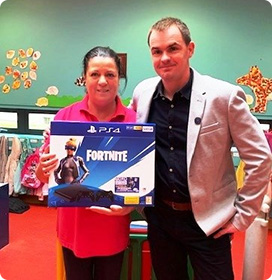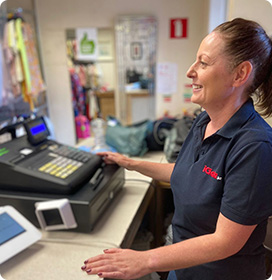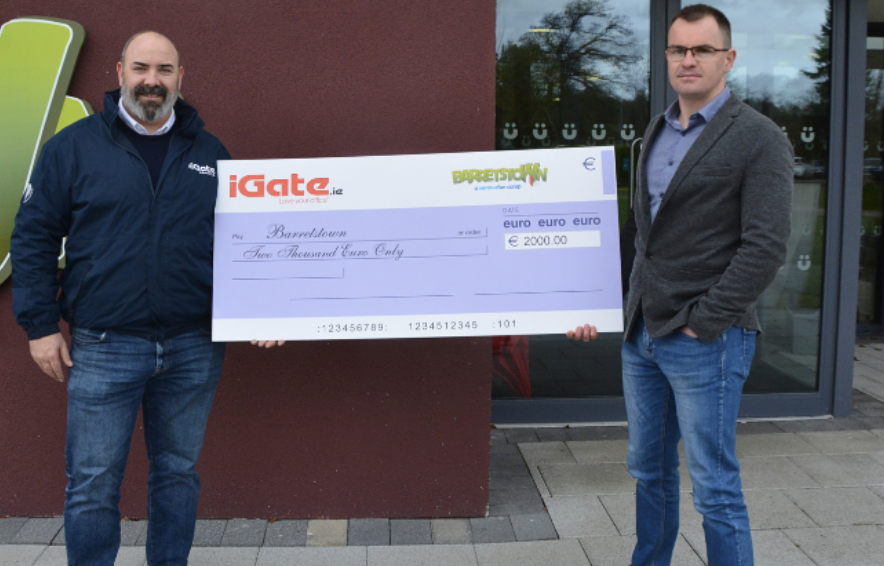 OUR PEOPLE
The culture at IGate encourages our people to be the best they can. We recognise that our business will only create value if we have engaged, healthy colleagues working in good quality environments with access to appropriate levels of training & development.
We aspire to 'live' a positive culture where colleagues, customers and suppliers respect each other and their surroundings, regardless of religious background, cultural heritage, or gender.
We take the aspects of wellbeing seriously and understand that wellbeing goes beyond just 'wellness'. It's a complex blend of physical, psychological, social and relationship aspects of employees' working lives.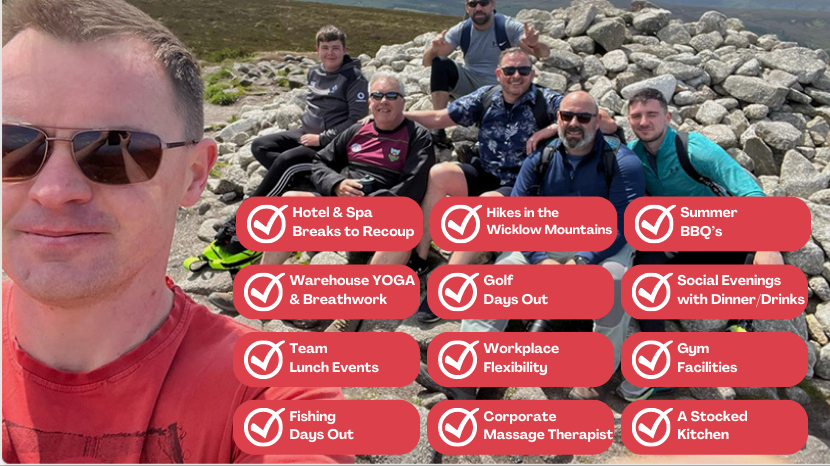 For more details or a consultation with our workwear specialist please email sales@igate.ie or fill out the contact form below.