Channel Mechanics
Cras enim nisl, ultrices et urna ac, sollicitudin bibendum purus. Vivamus lorem enim,

Space Planning

Flooring

Furniture

Partitioning
Channel Mechanics Project
A wonderful Irish success story; Channel Mechanics established its base on the west coast of Ireland back in 2010. Now a multi-award-winning enterprise they have also opened additional offices in Dublin, London & Houston, Texas.
Having outgrown their headquarters in Oranmore they found an ideal new site – a fourth floor premises with enough space to enable the company to continue its growth trajectory and ideally located allowing everyone to continue to enjoy Galway's Wild Atlantic Way.
Project Overview
Client: Channel Mechanics
Sector: Tech
Location: Ballybrit Business Park, Galway
Size: 4000 sq ft

"I've been dealing with IGate for over 2 years now and I find them very efficient and helpful."
– Highly recommended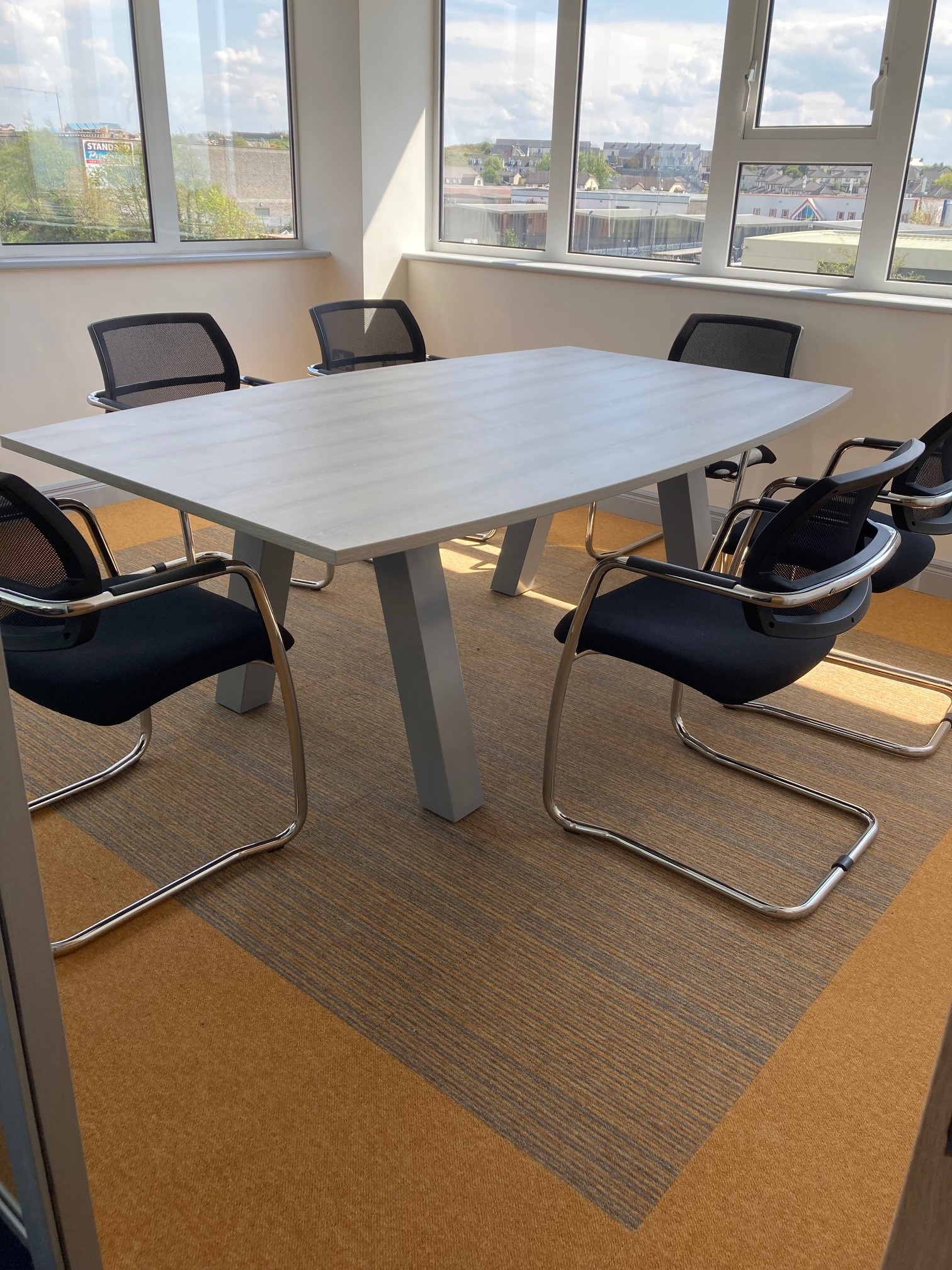 Project Description
They sought out a specialist team that could work in partnership with them to create a look that fit their company ethos and a layout that would meet both their current needs and future growth.
Following a site visit by the iGate Interiors team, a proposed layout was submitted that demonstrated a versatile layout designed to adapt to a growing team.
Next, we brought the Channel Mechanics team on a showroom visit – a great way to visualise the impact that different furniture pieces and colours can have on an overall look.
Once an aesthetic had been decided on, the iGate Interior team got to work, stripping out existing offices and floors.
From a newly blank canvas we created office spaces, meeting rooms and a kitchen. All new electrics including extensive IT cabling and desk top chargers were fitted.
Carefully selected office furniture acted as the final piece to creating a new office headquarters that will comfortably see Channel Mechanics through the next few years of continued success and growth.
From start to finish, (with a dedicated iGate project manager on site for all meetings) this project took six weeks and was completed on time and on budget.