GoFundMe
Cras enim nisl, ultrices et urna ac, sollicitudin bibendum purus. Vivamus lorem enim,

Space Planning

Furniture
GoFundMe Project
When the world's largest crowdfunding platform GoFundMe outgrew its first Irish office building, they sought out an Irish-based Office Interiors Specialist with the skills and experience needed, for this type of large-scale project.
The ability to work with global partners, across time-zones in a cohesive manner was a decisive factor in their decision to work with iGate.
Project Overview
Client: GoFundMe
Sector: FinTech
Location: Shelbourne House, Dublin 4
Size: 8500 sq ft

"Top level, very friendly, professional and competent Customer Service."
– Simply the best!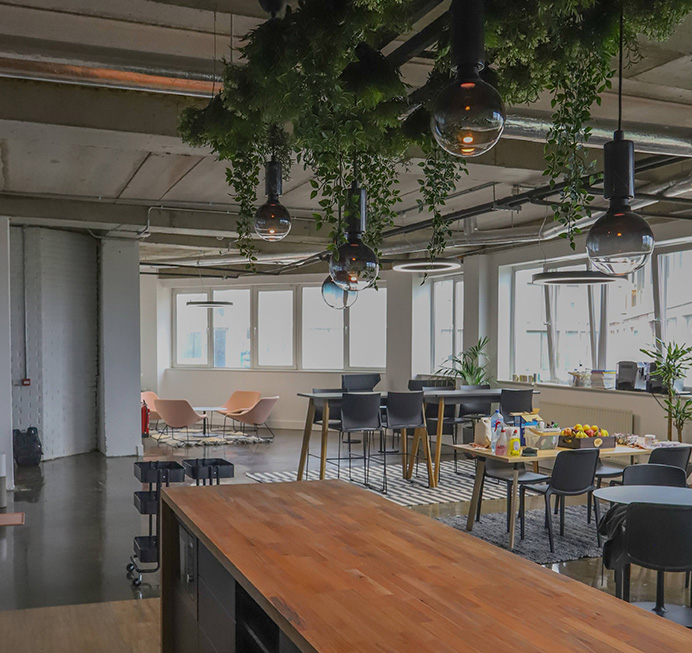 Project Description
A flexible layout with a design equipped to cater for a rapidly growing team was required, with a particular focus placed on breakout spaces to encourage collaboration.
Throughout the process, the iGate design team worked closely with the GoFundMe team based out of San Francisco and their elected furniture supplier (the prestigious KBM Hogue, Northern California).
Our extensive product portfolio meant that we had access to all of the carefully selected furniture pieces ensuring continuity with the global branding of GoFundMe's other office sites.
Once the furniture arrived and installation commenced, the planned layout was created with the original vision of dedicated workspaces and collaborative spaces brought to life.
A coordinated effort from iGate and the GoFundMe local team ensured that everything was installed and delivered on time and on budget. Crucially, no disruption was caused to existing tenants in the building.