Over the last twelve months, the return to the office has been firmly in full flight and our interiors team have successfully worked with a number of clients, to design their individual encourage & welcome back staff to the office programs.
Creating a fresh, bright, modern workspace, particularly promoting collaboration, creativity, and employee well-being, were the important briefs requested by our clients. Some of the key components of business have been challenged by remote working.
Our extensive product portfolio & partnerships with leading manufacturers allowed our client access to the latest workplace designs/trends, helping achieve the client's brief, while also creating a more comfortable and inviting workplace environment, that in-turn has been key to more employees returning to the office, achieving the client's desire. Below we will share, how some of our clients have achieved this in their workspace & other elements we have learned that were important to them throughout the process:

USE OF MEETING PODS & BOOTHS: Offering solutions that are open & enclosed, creating a private area for focused work, meetings, or even relaxation space.

In particular very well received where existing meeting space is maximized, with their modular/flexibility bringing the perfect meeting room solution to the floor, while also from the CFO's perspective, the option of leasing them makes them a very attractive investment! The pods are being continuously modified/redesigned, as their increasingly widespread use of applications in the modern workplace continues to evolve.
TIP: Why not make an appointment to visit our showrooms to learn more & see their versatility and the many advantages they can bring to your workspace?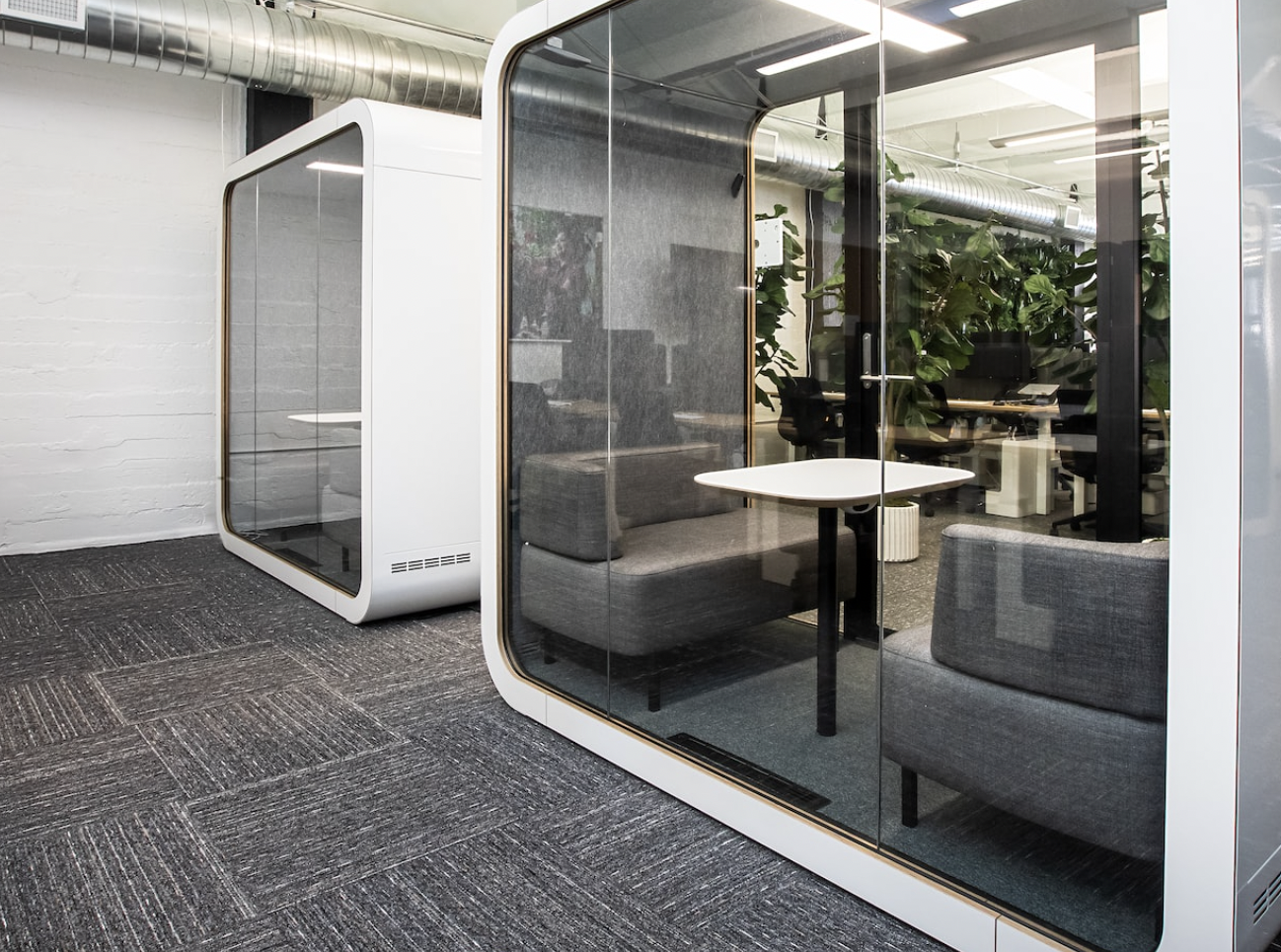 ACOUSTIC SOLUTIONS: The clever combination of exciting colours, fabrics & textures, on bespoke designed acoustic & stretch fabric panels, is being used to truly transform the workspace. While also offering the added benefit of considerably reducing most disruptive background noises or echoes of a busy office. This, in turn, can be the key factor that leads to a more positive & colourful work environment.

TIP: Avail of a complimentary consultation with an acoustic specialist to see what solutions you have access to & would work best for your workspace
SUSTAINABILITY: There has been a growth in requests from clients towards using sustainable and eco-friendly materials in the workspace. Through our approved partners & combined with iGATE's own dedicated sustainability lead officer, we are continuously working hard to increase our offerings in our portfolio of sustainable solutions & implementation of improved practices.

PERSONALISATION: We have found clients are very focused on recognizing the benefits of creating a unique and personalized workplace experience. A definite trend towards incorporating customizable elements such as feature walls, wall graphics, artwork, murals, and unique furniture pieces into the workplace. All are key components in creating a fresh and positive workspace.
FLEXIBLE WORKSPACES: With more companies adopting hybrid or remote work models, there is a growing trend towards creating flexible workspaces that can easily adapt to different types of work arrangements and individual preferences, on short notice.​
EMPLOYEE WELLNESS: Emphasis on investing in furniture solutions that prioritize employee wellness, with features such as ergonomic benefits in seating solutions, monitor arms, sit-stand desks, orthopaedic chairs, break-out furniture, including access to calming colours & good quality cushioning, to promote comfort/relaxation and reduce stress.​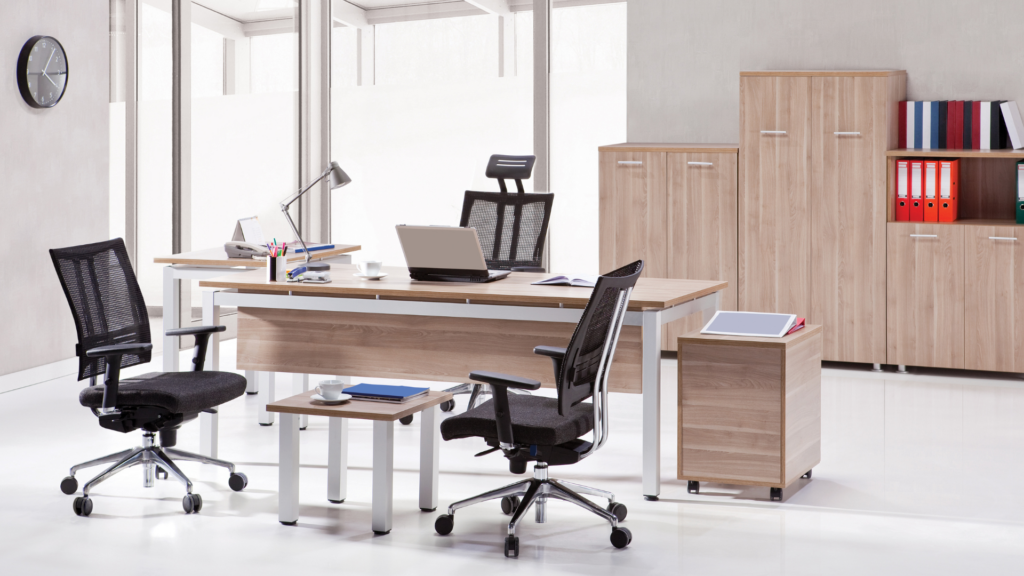 If you would like to find out more information on any of the above or if we can help you in any way to do with possible forthcoming works that you might be considering for your workplace, then please feel free to contact our interiors team by e-mail at: interiors@igate.ie or David Lillis directly at 087 3484659 to arrange a complimentary consultation.